See your full forecast for today:
Discover the meaning of your star sign, and what could bring your star sign luck...

What is Astrology? How astrology charts are plotted
Most people are aware of their birth sign, Aries, Taurus, Gemini, etc. etc. and even consult horoscopes in newspapers or magazines. These give a very general overview of what is about to happen - a more accurate picture can be derived from the plotting of an Astrological Chart. All about Astrology...
Find out where the Zodiac originates with our easy to understand Introduction to Astrology

Read this 326-page guide crammed with easy-to understand information on understanding astrology and creating astrology reports for yourself and others. Read the Astrology Guide
Calculate the positions of the planets, as used in astrological intepretations, with the Astrological Ephemeris

Scorpio
Scorpion people are recognizable by their prominent facial features, often a roman or straight nose, determined chin and penetrating eyes. They have intense personalities and project a strong animal magnetism, however their downfall is their biting tongue, finding it easy to spit out venom when they wish to hurt someone.
Scorpions are creatures of mystery and dark secrets and have hidden depths within them and a strong conviction in what they do. Even their silences will have you waiting in anticipation for their next move.
Although often deeply spiritual people, the Scorpion can also be a dangerous enemy (or friend) and many will turn to crime in order to accomplish their ends. Mentally you have strong reasoning powers and will win many an argument or debate. You are keenly perceptive and analytical and have an interest in political issues... ...

(continued | more Star Signs...)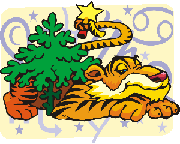 Unlike Western astrology, which bases its major system - the Sun signs - on a 12 month cycle, giving a different influence to each month, Chinese astrology is based on cycles of 60 years. Read more on Chinese Astrology here
If you were born on one of the cusp dates, you are affected by two star signs' attributes. Astrological Cusps