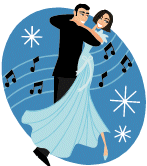 How much of a match are you and your partner? Do two people make good friends? This fascinating and extensive report offers an excellent insight into how astrology can explain our relationships. Includes interpretations for both romantic and non-romantic relationships, with insights into the biggest issues of a relationship between two particular people, in addition to how you and a partner can handle the issues of a relationship.

This report is divided into numerous easy to understand chapters that anybody will find fascinating reading - perfect as a gift for someone or to read yourself.
Average report length: approx. 12 pages
Report author: Gina Ronco
Report price: $12.99 USD
Preview a Sample Report
Report Unavailable This report is currently unavailable.